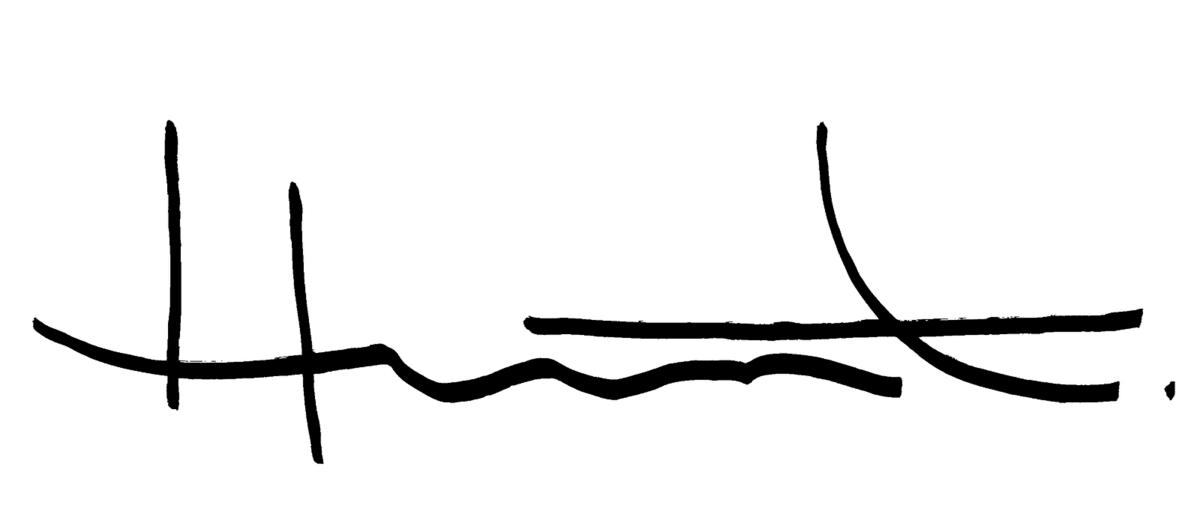 Jean-Marc Hunt
Visual artist and curator, lives and works in Guadeloupe French Caribbean.
Born in 1975 in Strasbourg (France), Jean-Marc Hunt grows up in suburb, making his marks in the graffiti and the rap music. In 2003, he settles down in Guadeloupe, where from he's native, to approach a creation in the neo-expressionistic style. His work reveals a turbulent art, in an often ironic monstration. Working as much the drawing and the painting as the sculpture and the installation, he proceeds by series, accumulation and misappropriation as inseparable components. Invited to collective exhibitions in Europe, in Caribbean and in the United States, he also realizes residences of art which will allow him to approach the monumental creation in sculpture and painting. His tendencies for the experiment bring him to conceive federative events in visual arts since 2005, as scenographer and curator. In 2015, he's decorated by the Ministry of Culture and Communication of the French Republic with the Chevalier of Arts and Letters. In 2019, he participates in the 58th Venice Biennale with the collective exhibition Personal Structures at the Palazzo Mora under the curating of Marcy Gaymu. He's represented by 193 Gallery Paris.
Artiste et curator, né en 1975 en France, Jean-Marc Hunt grandit en banlieue où il matérialise très jeune sa condition noire. Enfant, il fabrique ses jouets à partir d'objets cassés, imagine des mécanismes donnant lieu à des premières créations sur le principe d'appropriation, de remix. Plus tard, il décodera davantage ses attributs dans le milieu du graffiti et de la musique rap. A quinze ans, il écrit, compose, chorégraphie, monte sur scène et commence à vendre ses peintures dans la rue.
En 2003, il s'installe en Guadeloupe et développe une peinture figurative où l'acte de recouvrir, d'estomper, et de préserver les couleurs devient le signe de sa peinture. D'un trait noir usé, il trace des figures expressives et tourmentées jusqu'à la distorsion du corps. Sa sculpture résulte du choix des objets et des matériaux qu'il accumule dans un assemblage esthétique et symbolique. Son travail interroge une créolisation du monde.
Invité régulièrement à des expositions collectives en Europe, en Caraïbes et aux Etats-Unis, il réalise également plusieurs résidences et aborde notamment la création monumentale. Depuis 2005, il initie des projets fédérateurs en tant que curator. Dix ans plus tard, il est promu au grade de chevalier de l'ordre des Arts et des Lettres par le ministère de la culture et de la communication de la République Française.
En 2019, il participe à la 58ème Biennale de Venise avec l'exposition collective Personal Structures Identities au Palazzo Mora sous le curating de Marcy Gaymu. Il est aujourd'hui représenté par la 193 Gallery dans le Marais à Paris.
Represented by
(Europe-Africa) 193 Gallery, Paris
(Caribbean-United States) Vanessa Gaulain, art dealer, Guadeloupe
Solo show
2021 Ti'Punch Molotov, 193 Gallery Paris.
2020 En chaine & en or, galerie L'art s'en mêle, Gosier Guadeloupe.
2018 State of color, Alliance Française San Francisco CA.
2018 Pigments, Petit-Bourg, Guadeloupe.
2015 Negropolis, Fondation Clément, Martinique.
2014 Negropiltan traffic, 14°N61°W gallery, Martinique.
2012 Carte Blanche II, Schoelcher museum, Guadeloupe.
2010 Negropolitan Museum, Lherminier squat, Guadeloupe.
2007 Negroscopie Urbaine, La vitrine gallery, Limoges France.
2006 Spontanart gallery, Laupen Switzerland.
Group show
2022 Le Don, Biennale Off de Dakar, île de Gorée, Sénégal
2022 Dust Specks on the Sea, Villa du Parc, Annemasse Fr
2022 Art Genève art fair, Palexpo, 193 Gallery, Genève Suisse.
2022 Zona Maco art fair, Citybanex, 193 Gallery, Mexico.
2022 Dust Specks on the Sea, SF Art Institute, San Francisco FL.
2021 Urban art fair, Carreau du Temple, 193 Gallery, Paris.
2021 Dust Specks on the Sea, 516 Arts, contemporary art museum, Albuquerque NM.
2020 Art Paris 2020, international art fair, Grand Palais, Paris.
2020 Dust Specks on the Sea, Little Haiti Cultural Center, Miami CA.
2019 Personal Structures Identities, 58th Biennal Venise, Palazzo Mora, Venise.
2019 Identités caribéennes, Galerie 193, Paris.
2019 Portes ouvertes résidence, Fort-de-France Martinique
2018 Dust Specks on the Sea, Hunter East Harlem Gallery, New-York.
2018 Eclats d'iles, 24 Beaubourg Gallery, Paris
2017 Bienal Del Sur - Pueblos en Resistencia, Caracas, Venezuela.
2017 Lausanne Art Fair international art fair, KAA Gallery, Switzerland.
2017 Turning Tide, international group show, Mémorial Acte, Guadeloupe.
2016/2017 Mémoires Libérées, itinérant show, Nantes France, Port-au-Prince Haiti, Cameroun, Sénégal Africa.
2016 Vera Festival international fine art, KAA Gallery, Lisbon Portugal.
2016 Pool Art Fair, Pointe-à-Pitre Guadeloupe.
2015 Carifesta, group show, Galerie Expression, Pétionville Haïti.
2013 Global Caribbean IV, group show Fondation Martinique, Little Haiti center, Miami.
2012 Mythiq'27, group show, Angers France.
2011 Cross-cultural forum of contemporary art, Fondation America, Haïti.
2011 Jeunes talents de Guadeloupe, group show, Fondation Clément, Martinique.
2008 group show Fondation Ecureuil, Marseille France.
2006 Pool Art Fair New York Manatthan New-York.
Residency
2022 Ile de Gorée Sénégal I 2019 Bordeaux France I 2019 Fort-de-France Martinique I 2016 Lisbonne Portugal I 2015 Sénégal, Afrique I 2014 Fribourg, Suisse I 2011 Sainte-Rose, Guadeloupe I 2011 Fondation Africa America Haïti I 2008 Mapra Lyon France I 2007 Maison de l'architecture Guadeloupe I 2005 Mac Pérouges France
Curating
2019 Cannibal desire, group show, 20 artists, co-curator Marie Vickles Miami I 2018 Désir Cannibale, group show, 9 artists, Fondation Clément Martinique I 2013 Art Bemao Intramuros, 6 exhibitions, 18 artists, Baie-Mahault Guadeloupe I 2011 « D'ayiti à Haïti », 9 exhibitions, 7 artists, Guadeloupe and Nantes France I 2010 « Art Bemao », exhibition with 18 artists, Baie-Mahault Guadeloupe I 2009 « Art Bemao », exhibition with 18 artists, Baie-Mahault Guadeloupe I 2005 « Millésime d'art » exhibition with 16 artists, Centre des arts Guadeloupe
Publishing
Pil ou farce, Poésie de Max Jeanne, Peintures de JM Hunt, Editions Long cours 2018 I Regard sur la ville, Maison de l'architecture Guadeloupe, PLB Editions 2013 I Fonds d'Art Contemporain du CG Guadeloupe 2013 I Recherches en esthétiques n°18, Edition CEREAP 2013 I Catalogue d'exposition Global Caribbean IV 2012 I Recherches en esthétiques n°17, Edition CEREAP 2012 I « Une collection d'art contemporain en Guadeloupe » Ed. Skira Flammarion 2010 I « Anthologie de la peinture en Guadeloupe » Edition HC 2009
Contact agent +590 690 824 326
links publishing ..
Catalogue du Fonds d'Art Contemporain du CG Guadeloupe 2013.

Catalogue d'exposition Négroscopie Urbaine 2007.